Since your home is your castle, it's reasonable to want home improvement projects to turn out well, right? However, it is common in residential flatwork concrete jobs for two things to happen: either the finished concrete flatwork isn't level, or it isn't stable. It's not just a problem from an aesthetic point of view — concrete that's unstable or not level can be a serious tripping hazard.
If you want your home project to be done smoothly, partner with the professionals at SMT Concrete. We offer a number of residential services for concrete flatwork, including driveways, sidewalks, R.V. pads, basement and garage floors, colored and stamped concrete, patios, and more. With more than 25 years of experience serving Utah County and surrounding areas, our team knows when it comes to concrete, you only have one shot to get it right. A combination of careful expertise and quality materials means that we deliver the results you expect.
Since a residential concrete project can be a major financial investment, our team also takes the time to communicate from start to finish. You'll receive a detailed and free quote initially, and when we get started, we're always available to provide status updates and answer questions. For more information or to get started contact us online or by phone today.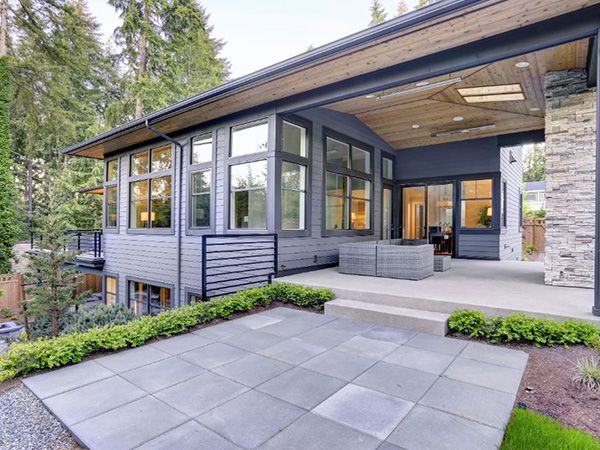 ALL CONCRETE FLATWORK
Concrete flatwork is a critical foundation point, whether it is a sidewalk, driveway, parking lot, patio, interior basement or driveway floor. In order to plan on and build future residential projects like installing a basketball court in the driveway or a grill on the back patio, a strong, level foundation with structural integrity is important. And while concrete flatwork is less expensive than brick and stone masonry work, making it a common choice among homeowners, it's also important that someone with local knowledge and a deep understanding of potential pitfalls in concrete flatwork does the job.
Concrete Patios
It's time to enjoy your backyard! A concrete patio from SMT Concrete in Utah is the perfect way to do it. We can custom design and build the patio of your dreams, whether it's a simple walk-out basement patio or a luxurious outdoor living space. We handle the entire construction process from start to finish, which means it has never been easier to increase the outdoor livability of your home and raise its property value. Explore below to learn more about the types and styles of concrete patios we offer in Utah, then contact us today for a free estimate!
Walk-Out Basement Patios
A walk-out basement doesn't do much good if you don't have a dedicated space to walk out to. That's why SMT Concrete offers custom concrete patios for walk-out basements in Salt Lake City and the surrounding areas. Just imagine how convenient and enjoyable it will be to exit your basement right onto a stunning and stable concrete patio that will provide lasting value to your home for years.
A concrete walk-out basement patio is ideal for all kinds of lifestyles. Do you envision yourself sipping your morning coffee outside while you watch the sun rise? Or are you more into entertaining for your friends and family, and are now looking to take the festivities outdoors? No matter what you have in mind for your walk-out basement patio, you can be confident that the experienced team at SMT Concrete will complete the job with efficiency and excellence.
On top of the foundational concrete flatwork services, the team at SMT Concrete also offers colored and stamped concrete and finishes, which ensures that the aesthetic design and finish work matches the rest of the property. As a local family owned and operated business, we take pride in timely jobs and open communication with our clients and partners. For more information on all of our general residential concrete flatwork services, contact us online or by phone at (801) 837-9981.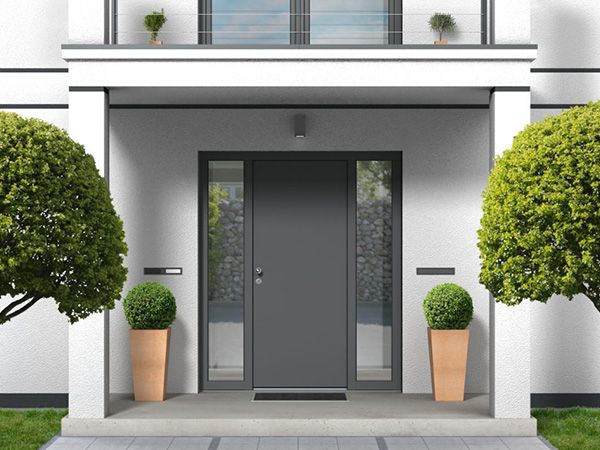 PORCHES
From high-quality, affordable porches to custom-made porches, and porch extensions and repairs, SMT Concrete provides concrete porches and foundations that will increase the value of your home, as well as provide a space for you and your family to enjoy a Summer BBQ. Our expert concrete craftsmanship and experience designing porches in the Utah County area guarantees that you are in good hands.
A concrete porch with a strong foundation can be the start to customizing social areas and projects around your house. Create a space to recharge by hanging a swing, or design a porch that allows you and your family to relax with a view. There are many different concrete porch designs that we can explore, and SMT Concrete will make sure that a free and detailed initial quote will help you make the right investment. For aesthetically pleasing and long-lasting concrete porches, contact us today online or by phone at (801) 837-9981.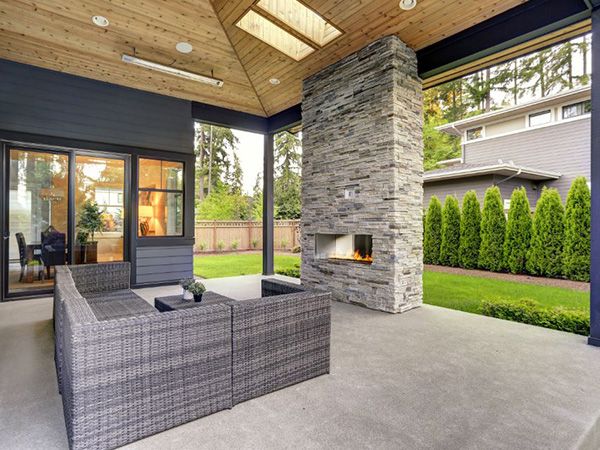 PATIOS
Interested in adding a new concrete patio, repairing an old one, or extending an existing patio? SMT Concrete specializes in flatwork concrete projects like patios, and we guarantee durable, level, and long-lasting concrete patios. Patios are great places for families to bond and communities to build while enjoying the outdoor air. SMT Concrete can help you design a concrete patio space to your specifications, whether it's an open-air or covered patio, or if you want to install a fireplace.
With local knowledge and a dedicated concrete craftsmanship team, SMT Concrete can help you design the most affordable, beautiful concrete patio imaginable, including colored and stamped concrete finishes. Contact SMT Concrete today, or call us at (801) 837-9981, and we can start by giving you a free, detailed quote and consultation that will ensure that your investment in a concrete patio will hit your expectations.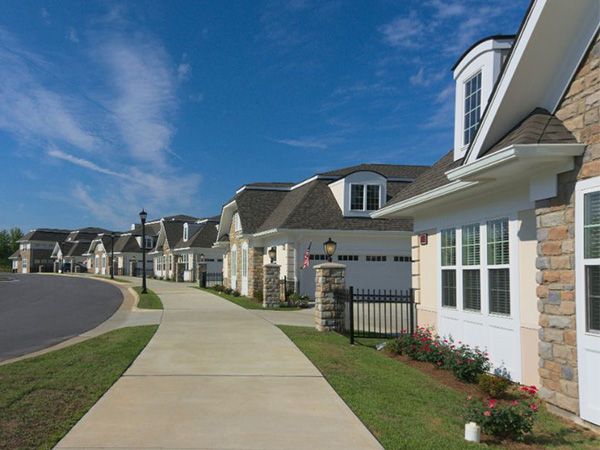 SIDEWALKS
At SMT Concrete, we offer residential concrete sidewalk services. Whether it is contributing to a neighborhood bike path, adding a concrete walkway through a garden, or any other number of custom concrete sidewalk projects, you can count on SMT Concrete to provide affordable, durable concrete flatwork for your home and community.
A level, long-lasting sidewalk connects people and builds community, and SMT Concrete realizes that value, as well as the importance of making sure that an investment lasts. On top of basic flatwork, we also provide colored or stamped concrete sidewalk solutions that can make a seamless design fit into the rest of the residence. For more information regarding commercial and residential concrete sidewalk work, or to book a quote, contact us online, or give us a call at (801) 837-9981.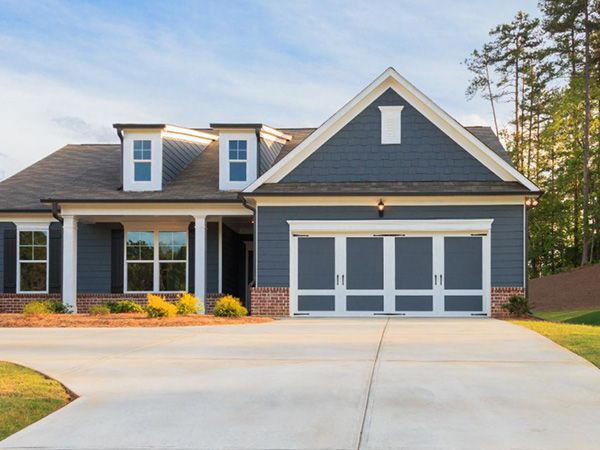 DRIVEWAYS
Need a new driveway? Need to repair crumbling concrete in an old driveway? Or planning on building out a basketball court and installing a basketball hoop? SMT Concrete designs and installs quality, long-lasting concrete driveways and garages for residential properties. We offer smooth, colored or stamped concrete flatwork for garages, driveways, R.V. pads, and other residential driveway custom concrete jobs.
A driveway is one of the most used and worn-down concrete flatwork installations for a homeowner, so you want to make sure it is level and durable. Our local concrete flatwork experts understand that a concrete driveway is a hefty investment, and that attention to residential budgets puts us in a unique position to provide affordable, detailed quotes and jobs. If you are interested in learning more about our concrete services or getting a quote, contact us online, or give us a call today at (801) 837-9981.